Connie and Floyd (1971)
Alternative Title
:
Connie and Clyde
Year: 1971
Country: USA
Genre: Classic
Quality: DVDRip
Language: Original
Director: Gene Knowland
Studio: Cal Vista, VCX
Starring: Sandy Dempsey, Jim Frost, Jim, Michael Donovan O'Donnell
Description: They rob banks, they drink moonshine, then fuck all day and night. They live the life. Debauchery, deviancy, lust and crime, Connie & Floyd break all boundaries in their quest for ultimate indulgence. Follow them across America as they feed their sins with blood and sex. This is the kind of unique classic that modern film makers do not dare create. Whether it's a good plot containing hardcore fucking or hardcore fucking with that edge you crave getting off, Connie & Floyd will invade your mind, harden your cock and pull you into it's world of crime, moonshine and sex.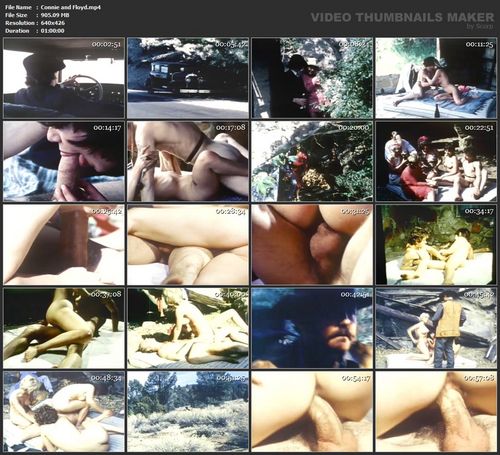 File Size: ~900MB
Resolution: 640×426
Duration: 60 min
Format: mp4
Download Link(s):
Connie and Floyd.html – 905.1 MB
Latest posts by Adultsblog
(see all)