Les petits slips se dechainent (1981)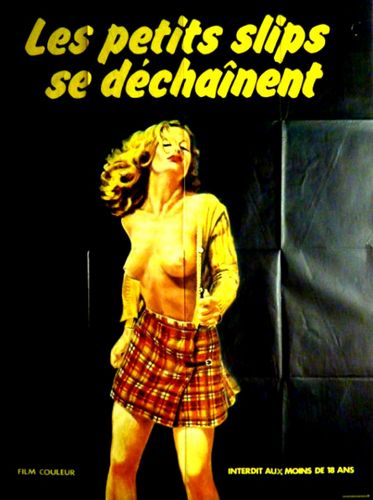 Alternative Titles
:
Panties on Fire
Orgie en mer
Year: 1981
Country: France
Genre: Classic
Quality: DVDRip
Language: Original
Director: Claude Pierson (as Andree Marchand)
Studio: Alpha France
Starring: Cathy Stewart, Lise Pinson, Jack Gatteau, Lynn Monteil, France Lomay, Morgane, Dominique Irissou, Nadine Roussial, Sophie Abelaid, Gerard Gregory, Brigitte Verbecq, Carole Pierac, Christian Loussert
Description: Cathy, a brunette, and Lise, a blond beauty, decide to take a sailing training course. Lise seduces Nick, the comely sailor, but forsakes him as soon as she has attained her end.. Cathy sets about comforting the vexed sailor man. Back in Paris,she surprises his boyfriend's girlfriend making love with another man. She decides to teach him a lesson. All is well that ends well: all the protagonists join in an orgy!
File Size: ~750MB
Resolution: 852×480
Duration: 70 min
Format: mp4
Download Link(s):
Les petits slips se dechainent.mp4.html – 745.9 MB
Latest posts by Adultsblog
(see all)