Positions danoises (1977)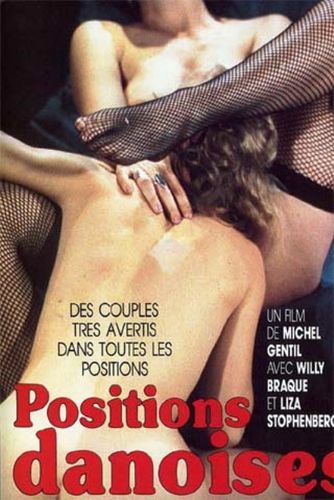 Alternative Title
:
Danish Positions
Year: 1977
Country: France
Genre: Classic
Quality: VHSRip
Language: Original
Director: Jean Rollin (as Michel Gentil)
Studio: Les Films ABC
Starring: Lisa Stophenberg, Willy Braque, Maude Carolle, Charlie Schreiner, Jean-Claude Baboulin, Marie-Line Chanaud, Mika Barthel, Gerald Delaire, Nadine Pascal
Description: Lisa is learning a script when Willy Braque (in pilot's uniform) arrives home. They have sex and go off in his car. Maude Carolle and Charlie Schreiner arrive and get in the house by the back door. They are having sex when another couple arrive looking for the manuscript but ending up also having sex. When Maude and Charlie are discovered trying to sneak out, it turns into a foursome. Mika and her partner arrive with similar results, then along comes a redhead, in a white transparent body stocking and cat burglar mask, and begins to search for the manuscript as well. Charlie catches her and she too is drawn into the orgy. Then the first couple come back and catch them all at it. Strange how in porn films such moments always come after rather than before the cum shot! But it all ends amicably with them and Maude and Charlie having drinks on the terrace then Lisa and Maude, nude, tripping off across the lawn.
File Size: ~950MB
Resolution: 640×480
Duration: 73 min
Format: mp4
Download Link(s):
Positions Danoises.html – 940.4 MB
Latest posts by Adultsblog
(see all)