Triangolo erotico (1982)
Alternative Title
:
Trio lubrique et folles partouzes
Year: 1982
Country: France
Genre: Classic
Quality: DVDRip
Language: Italian
Director: Antonio D'Agostino (as Richard Bennett)
Starring: Cathy Menard, Elisabeth Bure, Guia Lauri Filzi, Nadine Roussial, Pauline Teutscher, Sabrina Mastrolorenzi. Sandy Samuel, Mark Shannon, Riccardo Zamagni, Giuseppe Curia, Guia Lauri Filzi, Sabrina Mastrolorenzi, Giuseppe Alotta, Samuel Sandy
Description: Mark Shannon reminisces as he drives along about the love triangle he is involved in. His mistress is Cathy Menard, but she will have sex with anything human including his wife, the maid, another man and groups in what seems to be a dress shop (just a room with a clothes rack and Elisabeth Bure in attendance). Three other women (Guia Lauri Filzi, Pauline Teutscher and one only fleetingly seen) and three other men are involved in the final orgy in which Cathy persuades Mark to participate.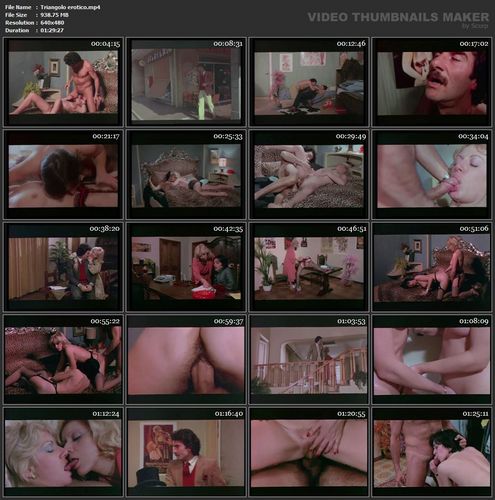 File Size: ~950MB
Resolution: 640×480
Duration: 89 min
Format: mp4
Download Link(s):
Triangolo erotico.html – 938.7 MB
Latest posts by Adultsblog
(see all)